Gugliemini, a story of passion and tradition
A hill, that of San Colombano, which rises unexpectedly between the Lodi plain and the low Pavia area, about 40 kilometers from Milan and about 30 from Pavia. An island in the province of Milan where the vineyards of the only D.O.C. "Milanese".
It is here that for over 150 years the Guglielmini family has handed down a profession, that of the winemaker, which requires passion and respect for nature, hard work but also satisfaction. It produces wines for three generations, constantly evolving both in the care of the vineyards and in the production in the cellar.
In the last twenty years, in particular, the management of Giueseppe Guglielmini has combined technology with tradition, acquiring new vineyards and equipping the winery with modern equipment, in order to strengthen the quantity and improve the quality of the wines. Behind the label of each bottle hides a year of hard work, hopes, the obsessive care of the raw material, the vineyard and the final product in the cellar.
Since 1984 the hill is a zone of Denomination of Controlled Origin (DOC) for the production of San Colombano and the winery has been a member of the Protection Consortium since the beginning.
This hill (Milanese hill) is the only wine-growing reality of the Province of Milan, where the traditions that are flanked by new technologies for the agricultural revival of the territory are still found.
Our company has worked to improve the production techniques and the quality of its wines.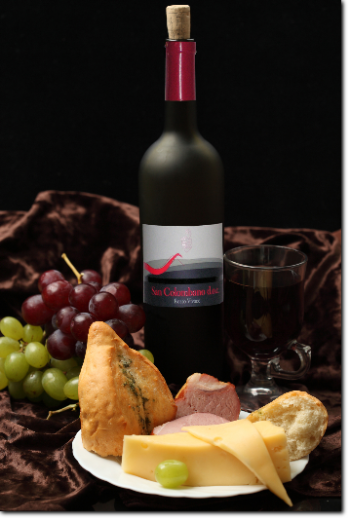 ---
In recent years the company has acquired a new vineyard, the "Dossone" that we are growing with Chardonnay, Malvasia and Cabernet Franc grapes.
---
Events we take part to
Well mentioned in several food guides such as, the most important that the Gambero Rosso.
Awards
Vini Plus 2014 guide – San Colombano Vigna Battaia Riserva 2011 – Quattro Rose Comune award
Guida al vino quotidiano 2010 – Marked winery